Cartwheel and Manulife Forge Meaningful Partnership Through GradMaker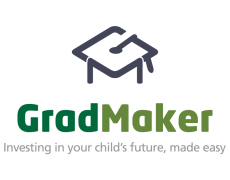 Cartwheel Foundation, Inc. and Manulife Philippines warmly welcome 2018 by embarking on a meaningful partnership, made possible through Manulife's innovative mobile app, GradMaker.
Through GradMaker, Manulife provides parents an easy, safe and convenient option to invest and save for their child's college fund. For as low as P10,000, one's money is invested into a diverse portfolio of stocks and bonds.
Beyond that, the investment also serves a far-reaching purpose: for every GradMaker investment one makes, 1% will be matched by Manulife and donated to Cartwheel for the education of learners from the Sama-Bajau tribe in Valle Vista, Barangay Kasanyangan, Zamboanga City. The collective effort is in support of the Angiskul ma Bangka (Classes in Bancas) Program implemented by Cartwheel, in cooperation with Ateneo de Zamboanga University's Center for Community Extension Services, as a response to the need of internally displaced indigenous children who were affected by the Zamboanga Siege of 2013.
GradMaker's vision is to create a world where all children get access to education. It is the shared hope of Cartwheel and Manulife that, through this one-of-a-kind initiative, indigenous children and their wider communities will have further access to culture-based education and other development opportunities, to help them thrive and grow in relevant learning.
Learn more about the GradMaker app by visiting www.manulife.com.ph/GradMaker