Spreading the Branches of Giving: A Volunteer's Story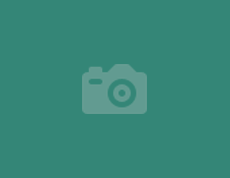 by Ana Luisa Mendoza
March 1, 2006. Aboard Cebu Pacific flight5J381. Around 5 am.
I have been on similar trips before. Some may call it soul-searching. Others may call it an educational experience. I simply referred to it as a "get-away". Little did I know that it was to be a start of a singular spiritual journey.
Almost 5 years after graduating from college, I found myself asking the existential questions I had come across during my Philosophy and Theology classes. What was I doing with my life? What was its meaning? I felt that I was getting left behind by the world and I could not catch up. Panic-stricken, I knew there was something more to life than going through the daily grind. I decided to visit my friend, Coleen, who was a Jesuit Volunteer based in Cagayan de Oro assigned to Cartwheel Foundation.
Miarayon, March 1 to 4, 2006
What had I gotten myself into? Within less than a day, I had gone through 4 modes of transportation. First, a plane. Then a bus. Then a jeepney. Now, a motorcycle? Four of us — 3 passengers and the driver plus our baggage— were supposed to ride on this so-called habal-habal for 30 minutes going up the bumpy dirt-road from Kibangay to Miarayon (Centro). But the bumpy and dusty road was no indication of what I was to see and experience next: BEAUTY IN ITS RAWNESS.
I find myself scrambling for words to best describe the dreaminess of the place. Yet, I realize by the end of this trip that the real beauty of Miarayon does not lie in the scenic views from "The Convent" (where Fr. Dario, the Jesuit assigned to the local high school, resides) or the elementary school. The beauty of Miarayon lies in the heart of its people.
Earnest encounters
I met Eleneday Batistil, a former Cartwheel scholar, who was on her second year of service to the community. She teaches Basic Literacy to adults and children in a sitio about 30 minutes away (by foot) from Centro. Coleen and I went with her one morning to observe. I found myself lagging behind them as I maneuvered around the cow and horse manure on the rocky road. Upon reaching the sitio, Elen knocked on each of her students' houses to announce the start of class. Apparently, she was also their school bell.
A small wooden structure served as the schoolhouse. Children of different ages and one pregnant mother assembled inside to review basic alphabet and listen to me read a book entitled, "Thankfulness". They looked at the photos as Elen translated the meaning into their local dialect. I could not help but see the appreciation on their faces. These children really wanted to learn. And I looked at Elen: so young, yet so full of passion and a sense of purpose. She really wanted to teach and reach out to the community. It was throughout the course of the week that I was able to confirm what kept her driven: her love for Miarayon and the values she had learned from Cartwheel. She was so proud of the place. She did not want me to miss out on anything by bringing me to all the lovely places with scenic views. It was this deep love infused in her that kept her desire to give burning.
Giving can be easy
Cartwheel holds a feeding program 3 times a week for the pre-school children at Centro and nearby Sitio Abel. Abel is where Elen's younger brother, Ping, teaches. It is about an hour away from Centro by foot. And Ping walks to and from Abel every day to teach the little children who live too far away from Centro to study. The children look dirtier, but they look just as content as the more privileged children of Centro. During one such session, I was inspired after seeing the little ones going to the volunteers for 2nd and 3rd servings. I was told that they were saving this to take home to their families. At such a young age, with the little that they had, they already knew how to share and give.
I could not understand it at first. I was awed by the spirit of simplicity, joy, and contentment that was inherent in these children. And I pondered on its possibility: such hard values to learn and master that most of us struggle with these even as we enter into adulthood. But as I go back to the memory of that day, I now understand why. There was Sr. Teresa, the administrator of the pre-schools, who knew each child by name and family background. Her life was dedicated to serve God by making sure that these little children were learning and being fed. There were the idealistic siblings, Ping and Elen, who were serving the community to teach young children, full of hope for their future. There was Coleen, the Jesuit volunteer, who left her comfortable life in Manila to serve the less privileged in whatever way she can.
These children knew how to give because they were surrounded by people who were giving themselves to serve. One does not have to be a genius to recognize and learn this spirit of giving. One just has to open his heart to the love that is being given freely to him. It is simplicity of heart of those I've encountered and the genuine smiles of the children that tell me that giving can be easy and its rewards are beyond measure.
Ana Luisa Mendoza is a young professional, a Retail Sales & Marketing Head, and a Cartwheel Volunteer.